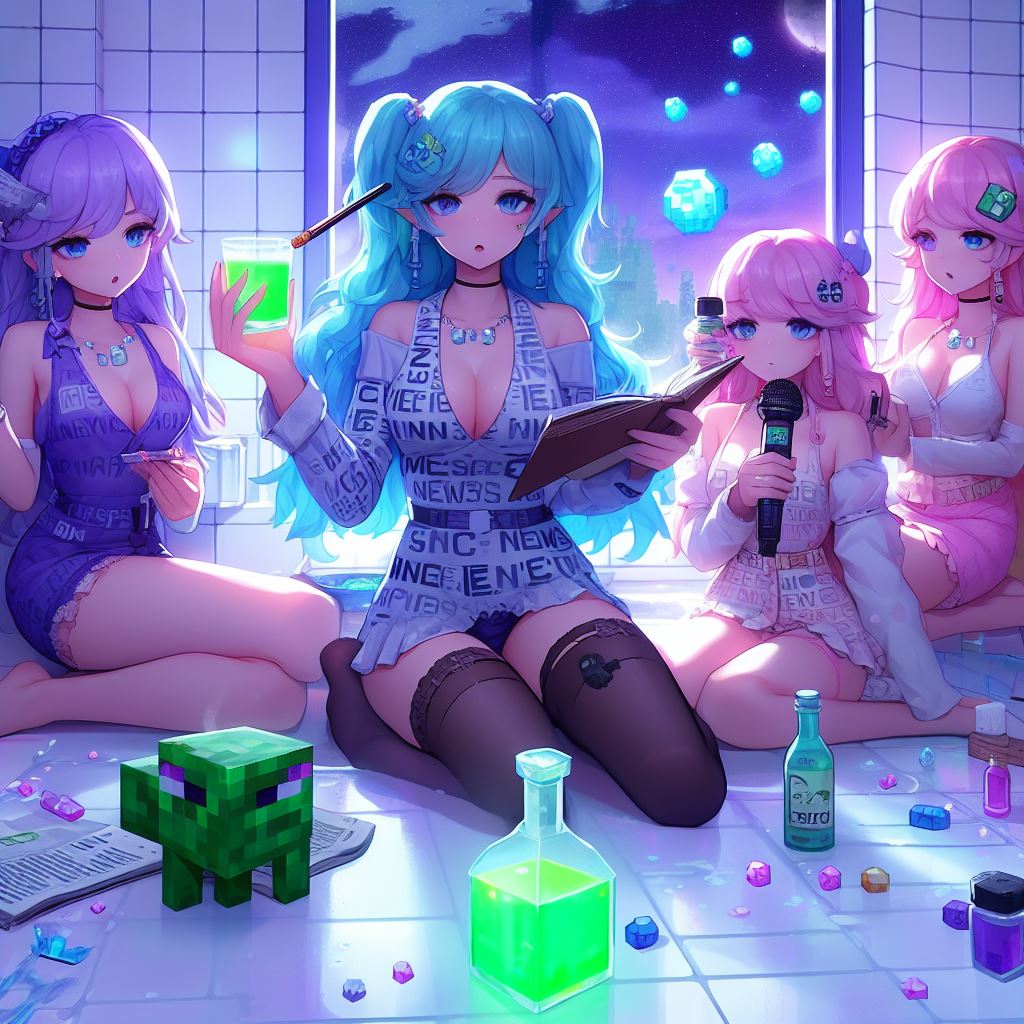 Minecraft Animation: The Legend of the Swamp
Once upon a time, there lived a strong and handsome young adventurer by the name John of the Silver Hair. One night, he was fighting valiantly against the Wither in a dark forest and got his bum handed to him on a plate. When he awoke, he found himself in a wooden hut with his head bandaged. He exited the hut and approached a villager outside, only to discover that the villager was a witch. The witch informed him that a monster had killed all the villagers, leaving him as the sole survivor. John offered to slay the monster as thanks, and the witch's cat led him to the swamp where the monster resided.

The Witch's Deception
As John followed the cat through the swamp, he was ambushed by the witch, who revealed his sinister plan to become the most beautiful person in the world by harvesting the hair of others. The witch had concocted a potion using the essence of a gigantic bald monster and the hair from a human with a luscious mane, which turned him into a large green monster. However, the witch's plan was foiled when John added swamp water to the potion, poisoning the witch and causing him to fall over.
Conclusion
After a long day, John returned home and shared his adventure with the audience, encouraging them to like, subscribe, and share the video. And with that, the legend of the swamp came to an end.
Hope you enjoyed today's video! Don't forget to click LIKE, SUBSCRIBE to the channel, and hit the BELL. Please SHARE it with your friends if you LIKED this video. Thank you so much for watching, and we will see you in the next video. BYE BYE.